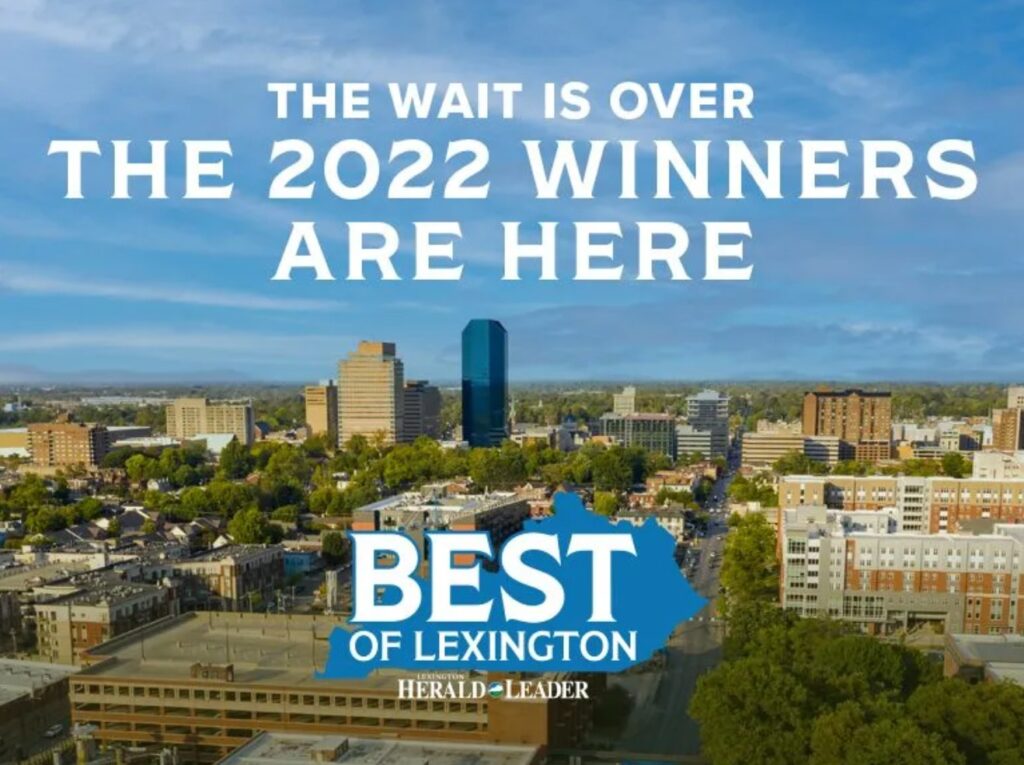 Bluegrass Ceili Academy is back on the podium this year in the 2022 Best of Lexington awards. We're honored to be a favorite Lexington dance studio according to YOU and our community!
The Lexington Herald Leader's 2022 Best of Lexington Awards were announced August 14 and thanks to our community, Bluegrass Ceili Academy was among the top three.
"We couldn't be more excited to be among the top studios according to our neighbors," said academy director Megan Moloney.
It's the second year in a row that the #dowhatmakesyourheartsing studio has been at the top of mind for Lexingtonians. In 2021, Bluegrass Ceili Academy took top honors.
"One of my favorite quotes from Shakespeare's 'A Midsummer Night's Dream' is 'though she be but little, she is fierce.," Moloney explained. "I think it fits Bluegrass Ceili Academy perfectly — though we are a small, community-based program, it's clear that what we are doing here in Lexington is being recognized both locally and globally."
Bluegrass Ceili Academy: A Lexington dance studio focused on you
Founded in Lexington in 2015, Bluegrass Ceili Academy's community-based Irish dance program is certified under An Coimisuin le Rinci Gaelacha in Dublin, the Irish Dance Teachers Association of Mid-America and is a member of the Irish Dance Teachers Association of North America Southern Region.
"Providing affordable access to quality instruction is central to our mission, whether through classes, workshops or performances," Moloney said. "Our dancers, families and community have embraced that mission and welcomed the perspective and experience we provide."
Classes for both youth and adults are offered in partnership with Lexington Parks and Recreation through the Artworks at the Carver School program. Fall classes begin Sept. 19 at our Lexington dance studio. Registration opens Aug. 24 at noon at https://www.lexingtonky.gov/artworks-carver-school.