Irish dance workshops in Lexington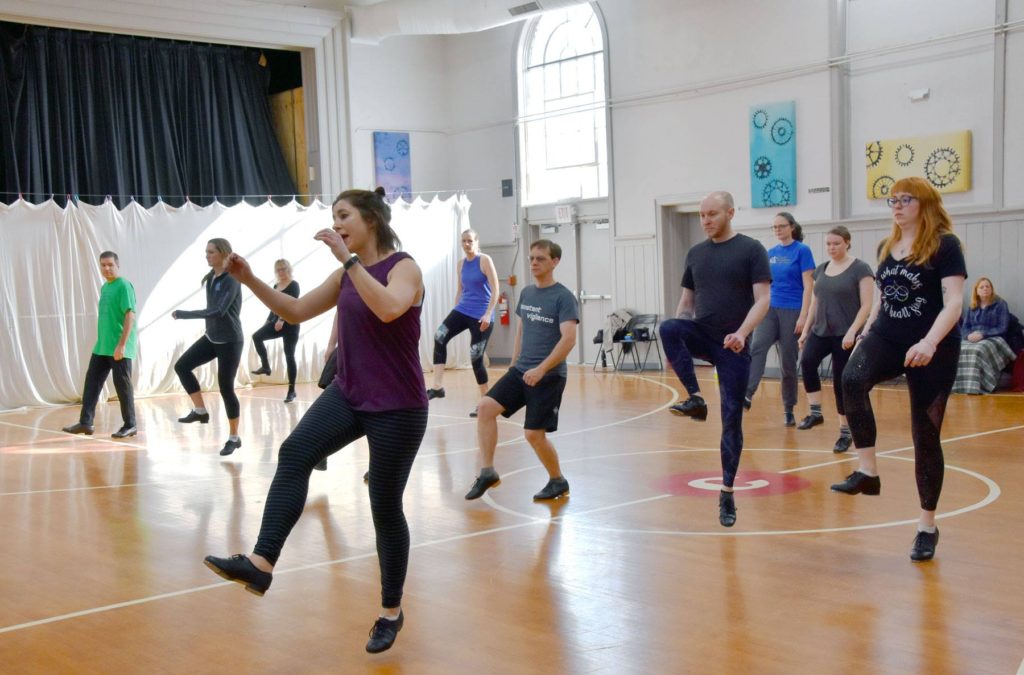 ---
Whether you're looking for someone to teach at your event, searching for a fun way to exercise or wanting to take your dance experience to the next level, the Bluegrass Ceili Academy is the answer. In additional to weekly classes, we offer individual or small group lessons and workshops*.
If you're interested in booking an Irish dance workshop or individual or small group lessons, please complete our workshop registration form online. (Opens a Google Form in a new window.)
* Instruction by the Bluegrass Ceili Academy, which is certified under An Coimisuin le Rinci Gaelacha (CLRG), is open to dancers not currently affiliated with another CLRG school.
Join us for Céilí Mór Kentucky
The Bluegrass Ceili Academy, in partnership with the Bluegrass Irish Society, Lexington Parks and Recreation, the Kentucky Irish Music Academy and Kentucky McTeggart Irish Dancers presents Céilí Mór Kentucky 2023, a celebration of Irish dance, music and language.
Céilí Mór Kentucky is made possible in part by a dance development grant from An Coimisiún Le Rincí Gaelacha.