Irish dance workshops in Lexington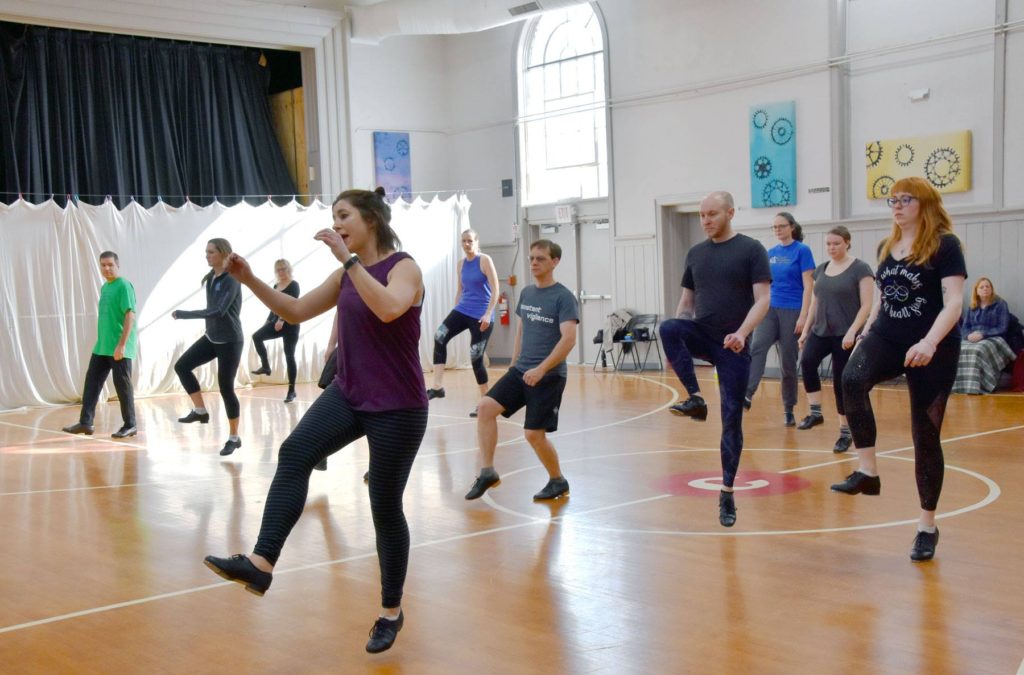 ---
Whether you're looking for someone to teach at your event, searching for a fun way to exercise or wanting to take your dance experience to the next level, the Bluegrass Ceili Academy is the answer. In additional to weekly classes, we offer individual or small group lessons and workshops*.
If you're interested in booking an Irish dance workshop or individual or small group lessons, please complete our workshop registration form online. (Opens a Google Form in a new window.)
* Instruction by the Bluegrass Ceili Academy, which is certified under An Coimisuin le Rinci Gaelacha (CLRG), is open to dancers not currently affiliated with another CLRG school.
The Irish Percussive Dance Workshop in Lexington
Details on our 2022 workshop are forthcoming.
Calling all tappers, cloggers and step dancers! Since 2018, our two-day Irish dance workshop in Lexington has explored the roots of Irish and percussive dance styles, featuring instruction in sean nos dance, set dancing, percussive improvisation, Appalachian flatfooting and clogging.
We're hoping our workshop will be able to happen in person and we're looking forward to getting everyone back in Lexington. Check out the 2020 workshop lineup for a sample of course offerings.
Check out photos from our first three years of the Irish Percussive Dance Workshop
[ngg src="galleries" ids="1″ display="basic_thumbnail" thumbnail_crop="0″]