What is Irish ceili dancing?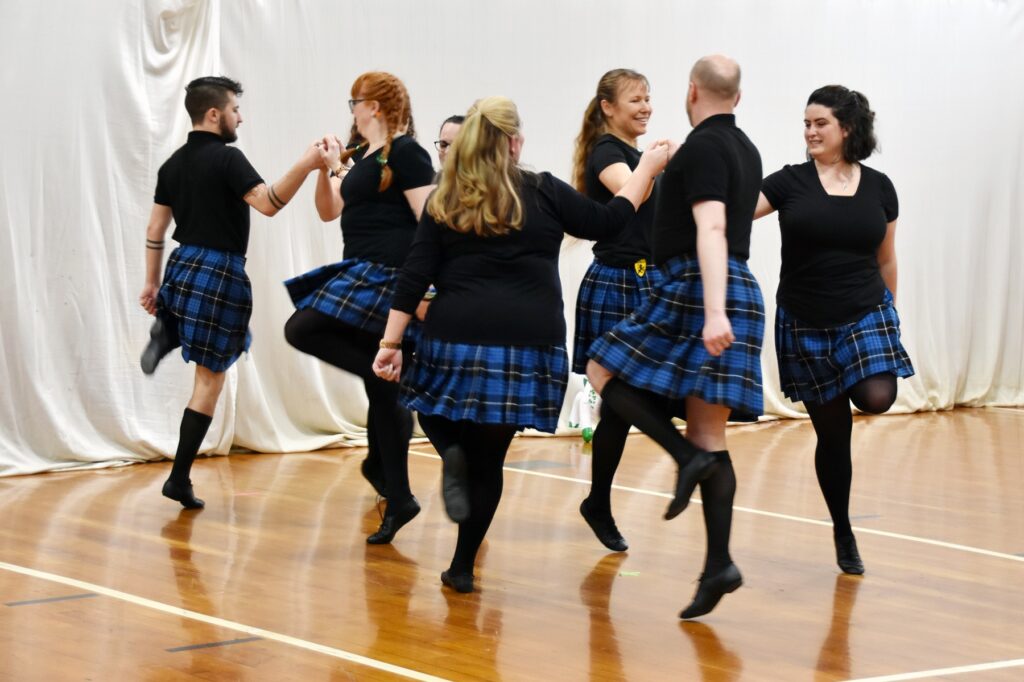 Ceili dancing is the traditional group dancing native to Ireland, first taught by tradition and then, in 1939, put into writing by the Irish dancing commission. The dances we teach are those generations-old dances handed down through the years. In addition to traditional dances, Bluegrass Ceili Academy teaches and performs original choreographies.
Our community-based school regularly performs at local festivals, school and civic organizations, and onstage throughout Central Kentucky. Take a look at our 2018 Showcase performance to see some of our work onstage.
Dancing for Competition
While competition is not the sole focus of our dance program, our dancers can compete at the local, regional and national level. Here's a sample of their participation in the 2019 Mid America Region Oireachtas, a regional championship competition.
Ceili Dancing for Performance
Throughout her dance career, Bluegrass Ceili Academy founder and director Megan Moloney has specialized in creating original group dances for the stage. Whether choreographing from the ground up, re-visioning traditional dances or reviving centuries-old dances for modern audiences, Bluegrass Ceili is creating innovative Irish dance performances.
Eight Hand Jig
This enhanced version of the traditional Eight Hand Jig was performed at the John F. Kennedy Center for the Performing Arts on March 16, 2010.
Music: Calliope House / The Cowboy Jig Medley – Alasdair Fraser
Fionnala, a four hand reel
An early 20th century four hand dance, performed at the Black Rock Center for the Arts in March 2012.
Music: Jonny's Flush / The Boiling Hen – The McDades
McConnell Springs Set
A polka set created to honor the location where Lexington was first founded, performed at the Lexington Opera House in May 2019.
Music: Craic for Jack – Eileen Ivers