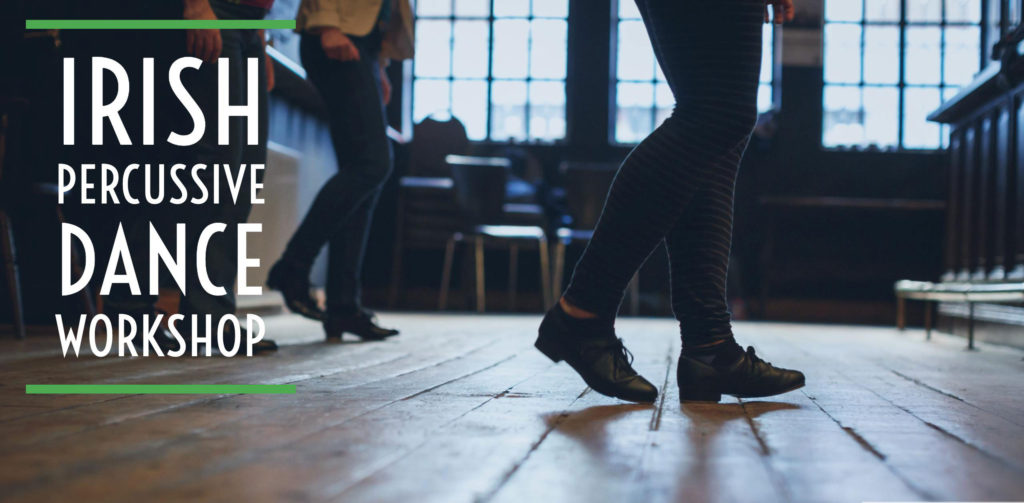 SATURDAY, JAN. 16, 2021 ~ 1 p.m. EST
For the last three years, we've been honored to host a percussive Irish dance workshop in Lexington over MLK weekend. Because of COVID-19 and travel restrictions in Ireland and around the nation, we won't be able to meet in person this year, but want to get together with friends near and far.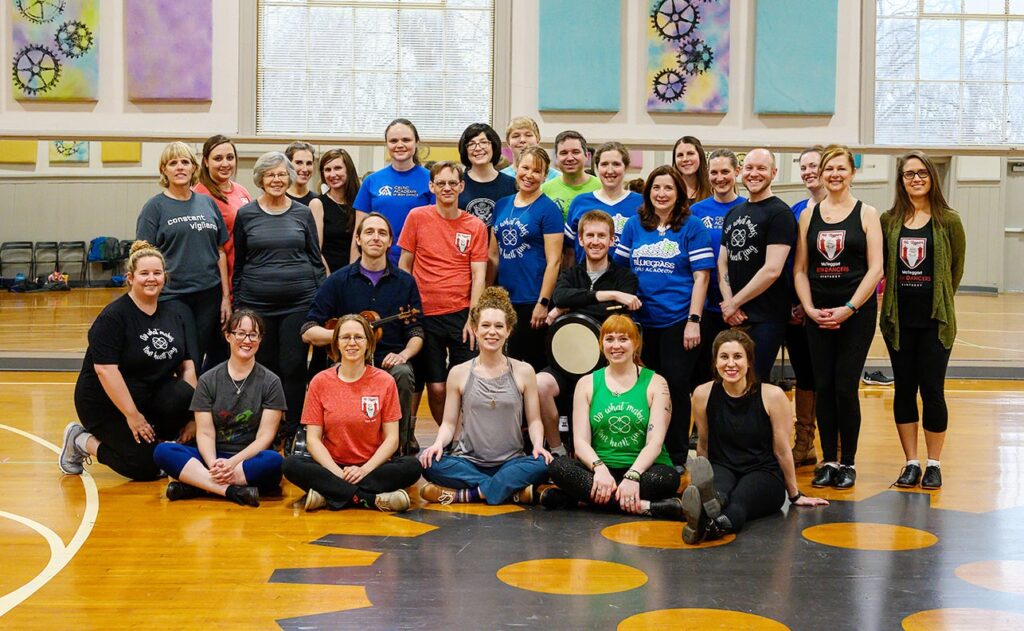 On Saturday, Jan. 16, join Mary Beth Taylor for a FREE mini-workshop featuring a specially created Zoom percussive dance that we're turning into a virtual challenge. Then, after a virtual step around, stay online for a chance to chat and reconnect with other dancers from around the world.
Zoom login details will be sent to all registered participants.
Here's what's on tap for our percussive Irish dance workshop
Schedule (as of 1/2/2021) for Saturday, January 16 (all times are Eastern Standard Time)
1 – 1:05 p.m. Login
1:05 – 1:15 p.m. Warm up
1:15 – 1:45 p.m. Mini-workshop and new choreography
1:45 – 2 p.m. Online Step About
2 p.m. – ? Virtual Reunion
Join our virtual dance challenge
If you attended the 2021 mini-workshop, we'd love you to join our Virtual Dance Challenge.
Send a video (in landscape/horizontal orientation) with a recording of our body percussion and chair dance choreography. Create 4-8 bars of your own choreography — body percussion, chair dance or a reel step using the same music and send it to us. DEADLINE: 31 January, 2021
Use headsets if you can for your video — we don't need the music recorded, but want to hear your hands and feet.
If you have problems uploading your file using Google Drive, please email us at info@bluegrassceili.com for additional options.