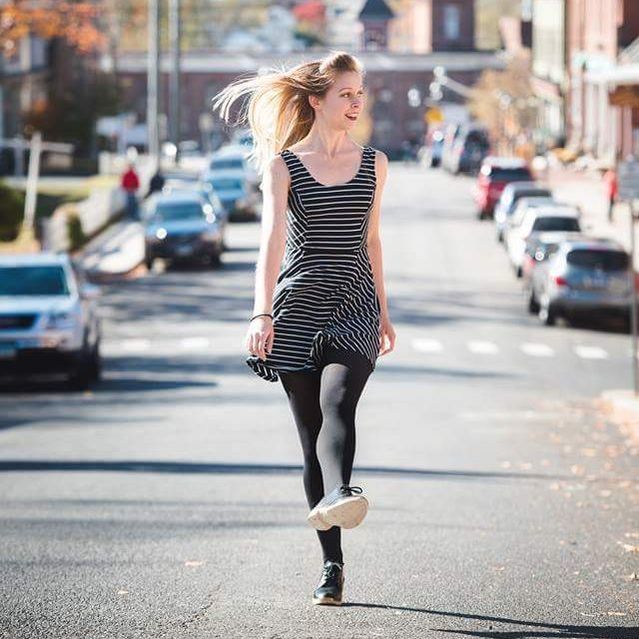 Heading into the 2022-23 dance class year, Bluegrass Ceili Academy is again expanding it's national and global partnerships to provide opportunities for its dancers. Lexington's community-based Irish dance program has partnered with former world medalist and international champion Courtney Jay, TCRG.
Jay is director of Scoil Rince Luimni in Connecticut and, like Bluegrass Ceili Academy, focuses on bringing a modern approach to the traditional art of Irish dance.
Courtney Jay has been dancing for 25 years. She trained for 12 years under Sheila Stevens and she found her love for Irish dancing and passion for teaching. Courtney attended the University of Limerick, earning a Bachelor of Arts in Irish Music and Dance with first class honors. While in Ireland she studied under the Fleming-Ball School of Irish Dance where she became Munster Champion in both solos and teams, an All-Ireland, Great Britain, All-Scotland and World Championship medalist, and top 10 finisher at the North American and All-Ireland championships.
In 2014, Courtney founded and still directs Scoil Rince Luimni ("Limerick School of Dance" in Irish) in Connecticut. She gives workshops in Irish dance choreography around North America.
Bluegrass Ceili Academy partners provide expertise, opportunities for Lexington dancers
Building partnerships locally and across the globe gives dancers in Lexington additional access to expertise and opportunities to learn from a range of instructors. In addition to Jay, Dublin-based instructor Mary Beth Taylor works with Bluegrass Ceili Academy dancers, providing regular feedback, as well as workshops in Lexington.
Bluegrass Ceili Academy also teaching in partnership with Lexington Parks and Recreation, through its Artworks at the Carver School program. Classes are offered at both the Carver School in downtown Lexington and at the Tates Creek Recreation Center. A virtual class for advanced adults is also available, and currently includes students from not only Central Kentucky, but also the Washington, D.C. area, Tennessee and Colorado.
The Fall 2022 session begins the week of Sept. 19. Registration is open now for the 10-week session.