Irish Dancing Magazine announces 2021 recipients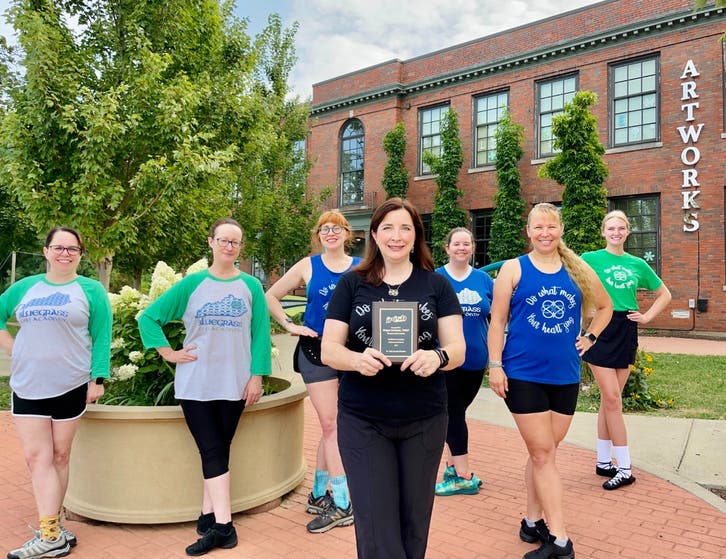 The following story was originally published on Patch.com.
Irish Dancing Magazine, a global print magazine covering the interesting world of Irish dancing, recently announced the award-winning recipients of the 2021 Irish Dancing Teacher Awards. The international award recognizes excellence in teaching by honoring extraordinary dance teachers.
"We are thrilled that Lexington Irish dance teacher, Megan Moloney with Bluegrass Ceili Academy, is one of 23 teachers in the world receiving the 2021 Excellence in Teaching Award. Megan is beloved by her students and parents alike and is an engaging, caring and inspirational dance teacher," shared Denise Keane, publisher of Irish Dancing Magazine.
After an extensive review of hundreds of nominations, Irish Dancing Magazine narrowed the field to an impressive list which includes 17 individuals and three two-person teaching teams. The award-winning teachers are from Australia, Canada, Ireland, Romania, the United Kingdom and the United States.
"It's such an amazing thing to be able to share my chosen art with others. It's an even more amazing thing when you can see the impact you have on them," Moloney said. "I'm truly honored to be nominated by our students and recognized by Irish Dancing Magazine for doing something that brings me such joy."
During the pandemic Irish dance exploded on social platforms such as TikTok and Instagram with hundreds of millions of views of videos. "All this attention has created huge demand for classes," explains Keane, who created the Global Excellence in Teaching Award to recognize the extraordinary efforts of a select group of international teachers.
Bluegrass Ceili Academy: A Lexington Irish dance community-based program
Founded in Lexington in 2015, Bluegrass Ceili Academy's community-based Lexington Irish dance program was recently named the 2021 Readers' Choice winner for favorite dance studio by Kentucky.com and the Lexington Herald-Leader. The school is certified under An Coimisuin le Rinci Gaelacha in Dublin, the Irish Dance Teachers Association of Mid-America and is a member of the Irish Dance Teachers Association of North America Southern Region. Bluegrass Ceili Academy has previously received funding support from LexArts through its Fund for the Arts.
"We're committed to providing affordable access to Irish dance in Central Kentucky whether through classes, workshops or performances, and I think that's one of the reasons we've been so warmly welcomed into Lexington's arts community and by our local Irish community," Moloney said.
Classes for both youth and adults are offered in partnership with Lexington Parks and Recreation through the Artworks at the Carver School program. Registration for classes this fall opens Aug. 25 at noon at https://www.lexingtonky.gov/artworks-carver-school.
"Learn the joy of dance with your local recipient of the 2021 Excellence in Teaching Award. As we say at Irish Dancing Magazine, 'If you try it, you'll probably love it,'" said Keane. Visit https://bluegrassceili.com/ for more information.