Join us via Zoom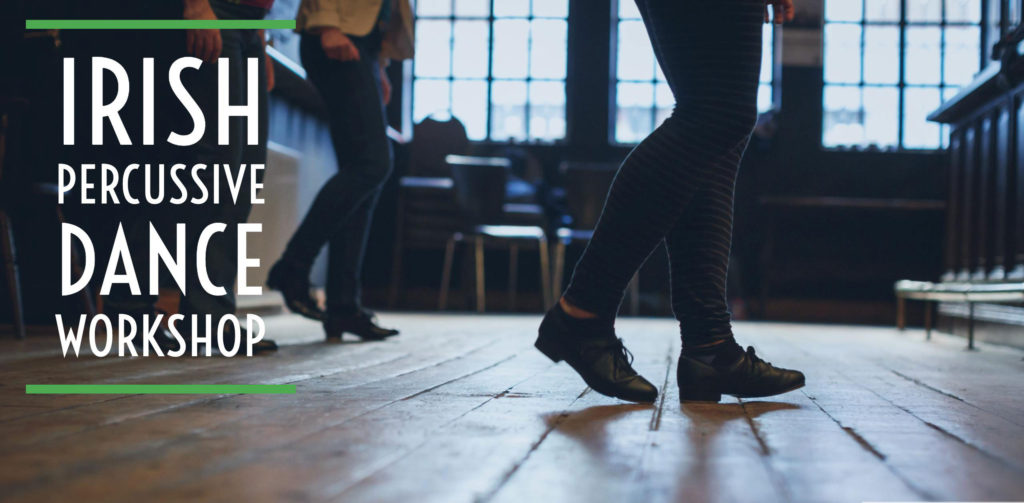 For the last three years, we've been honored to host a percussive Irish dance workshop in Lexington over MLK weekend. Because of COVID-19 and travel restrictions in Ireland and around the nation, we won't be able to meet in person this year, but want to get together with friends near and far.
On Saturday, Jan. 16, join with dancers worldwide for a FREE mini-workshop featuring a specially created Zoom percussive dance that we're turning into a virtual challenge.
Then our workshop alumni are invited to stay online for a chance to chat and catch up with dance friends.
Zoom login details will be sent to all registered participants via the email you provide. Click here to register online.
Here's what's on tap for our percussive Irish dance workshop
Schedule for Saturday, January 16 (all times are Eastern Standard Time)
1 – 1:05 p.m. Login
1:05 – 1:15 p.m. Warm up
1:15 – 1:45 p.m. Mini-workshop and new choreography
1:45 – 2 p.m. Online Step About
2 p.m. – ? Virtual Reunion
In 2018, our participants learned a percussive chair dance — and you can expect something similar this year. Take a look at what we learned.