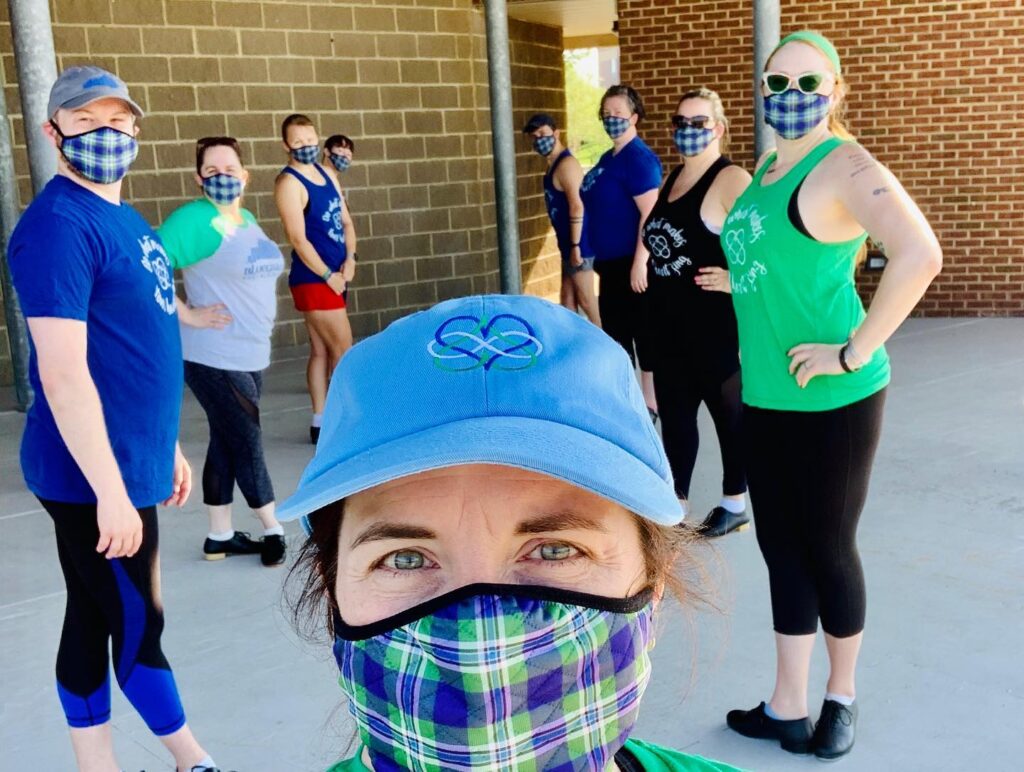 Irish dancing in Lexington, and around the world, has changed in the post-COVID 19 world and Bluegrass Ceili Academy is adapting to change with it. We'd like to share with you some of the steps we're taking.
While hand sanitizer was a staple in our classrooms before March — with all the hand-holding our choreography requires, it kept the flu and other bugs away — it's now just one of multiple health precautions we have to take. Masks, social distancing, sanitizer and hand-washing are all things we're asking our dancers to do.
What Irish dancing in Lexington looks like now
For our community-based Irish dance school, dancing together now means a number of different things. Since March, we've taken our dancing to the computer screen with recorded classes on Google classroom and weekly chats on Zoom; to the streets of Lexington, as family groups and dancers recorded dances that were edited into a virtual recital performance; and to outdoor, socially-distant classes where our dancers wear masks and dance in assigned spaces.
This fall, we're looking at opportunities to expand our classroom size so our dancers can continue to learn while staying #HealthyAtDance. At every step along the way, we're following CDC guidelines as well as Kentucky's Healthy at Work directives and safety protocols set by Lexington's Parks and Recreation program.
Focusing on family and fundamentals
You can tell from our name that the Bluegrass Ceili Academy focuses on the community-friendly style of Irish dance known as ceili, or group, dancing. Now, our classes for Irish dancing in Lexington will transition to include more individualized instruction.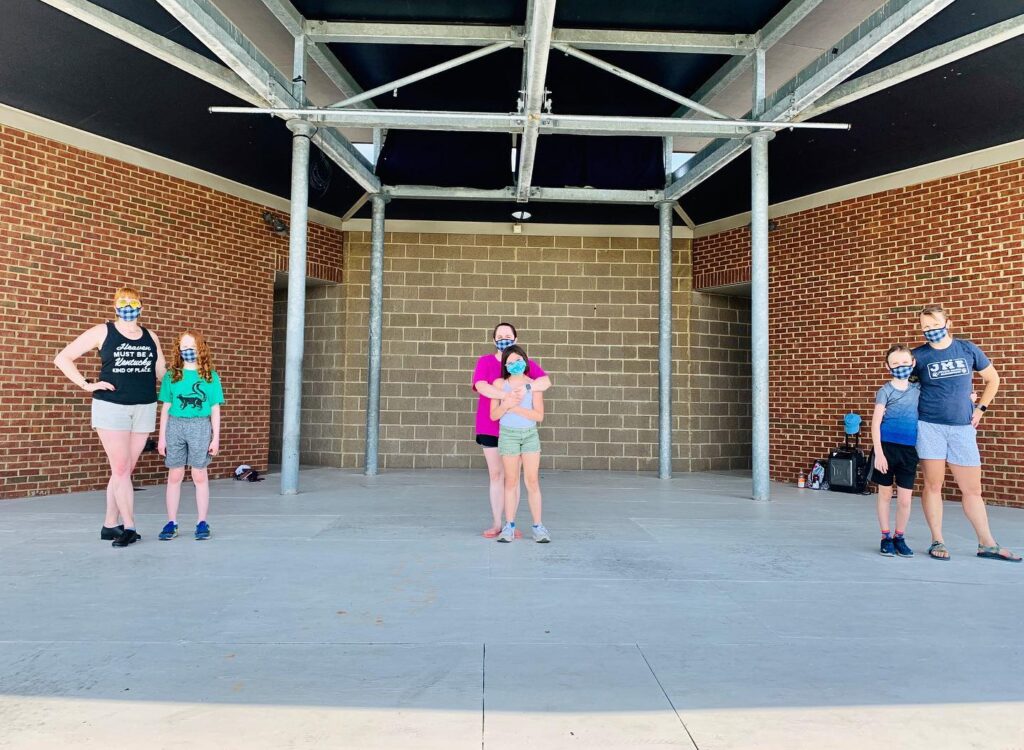 We're keeping our family units — parents and children or spouses and partners — dancing together when it comes to ceili dancing. But we're also shifting to focus on the fundamentals of Irish dance that can be done individually — footwork and technique, traditional steps and exploring even older styles, such as sean nos dance. As we get further into fall, we'll continue to evolve what Irish dancing in Lexington post-pandemic looks like.
A year unlike any other
We know 2020 has been a year unlike any other we've experienced, and we know that our dance school and our society may be forced to pivot again before this global health crisis is contained. At every point along the way, we are committed to doing what is best for our dancers health and safety, while giving them the opportunity to, as our motto says, do what makes their hearts sing.