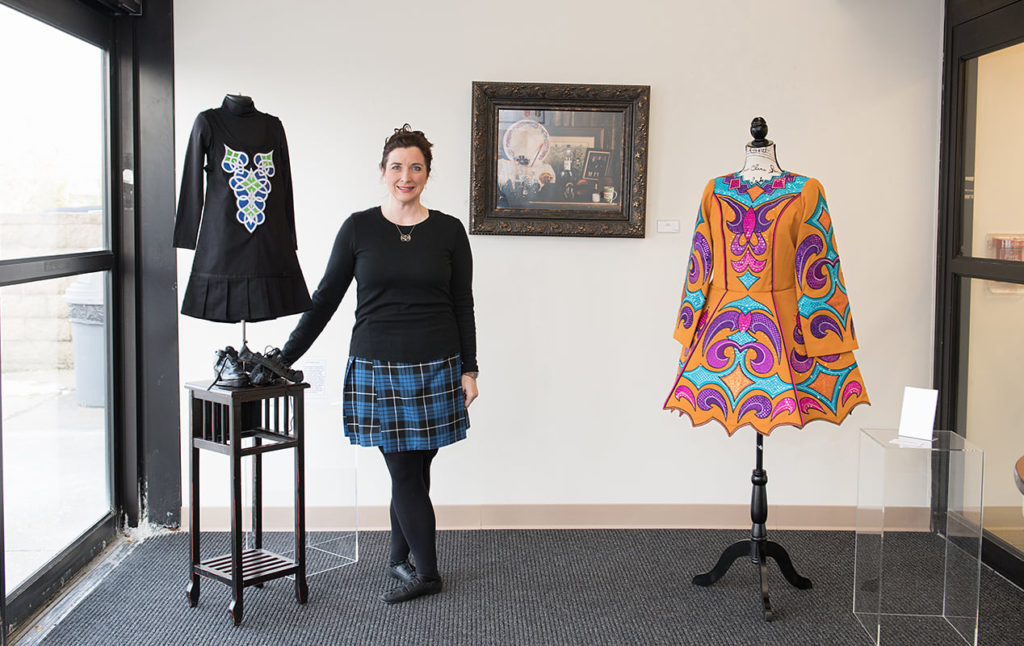 Pull out your phones or computer — it's time to listen to Bluegrass Ceili Academy founder and director Megan Moloney on the newest episode of The Irish Dance Podcast.
According to host Martin Percival, the goal of The Irish Dance Podcast is to highlight members of Irish dance world, "one guest at a time, as a way for our community to celebrate its history, culture, richness and global reach."
Percival is a former dancer with Riverdance, Dancing on Dangerous Ground, and principal dancer with Michael Flatley's Lord of the Dance. He also co-founded Irish Dance Theatre, a Colorado-based 501c3 nonprofit that seeks to preserve and embolden the art of Irish dance.
In episode 57, released Sept. 17, Percival talks with Moloney about learning Irish dance as an adult dancer, competing as an adult, passing her certification exams and the work behind founding the school.
Moloney discusses the philosophy behind founding a community-based program, as well as some of the unique opportunities dancers have to learn related styles of Irish dance, such as sean nos and set dancing.
Listen to the episode here (press the play button to begin the podcast):
Bluegrass Ceili Academy – Lexington's community-based Irish dance school
Perspective. Experience. Community. Mission. It's what matters.
What does that mean?
It's the way we look at things, the experience we bring to the classroom, it's building and giving back to our community, and living our mission by providing a supportive learning environment for dancers of all ages and skill levels.
Bluegrass Ceili Academy offers Irish dance classes in Lexington in partnership with Artworks at the Carver School and Lexington Parks and Recreation. Additionally, LexArts has provided funding support for through its Fund for the Arts.