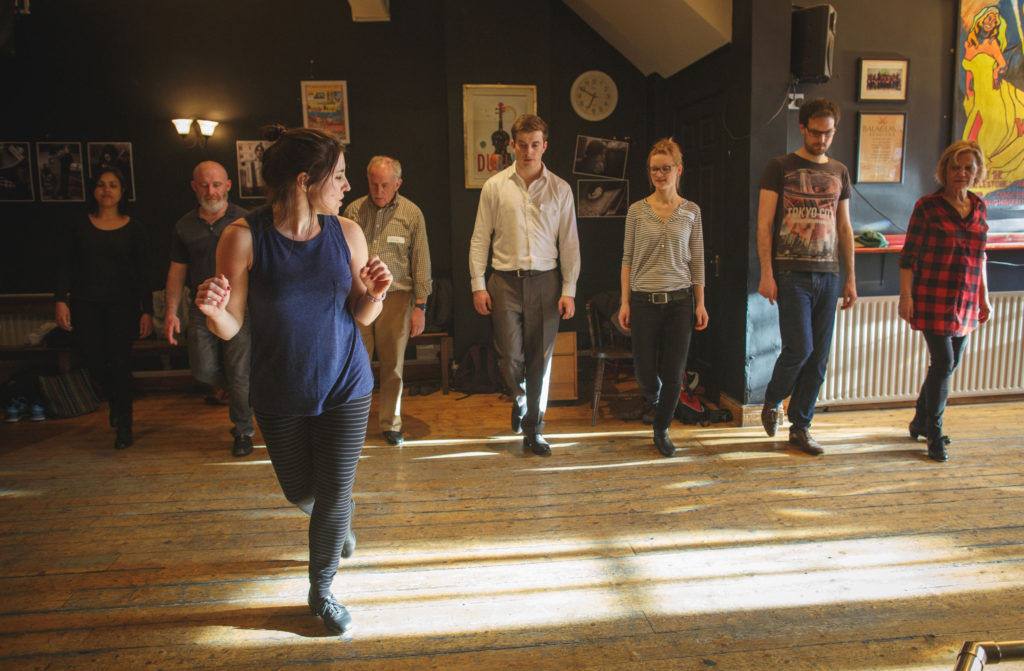 Do you tap, clog, Irish dance or just enjoy a good toe-tapping tune? If so, spend your weekend with us making music with your feet at our Irish dance workshop in Lexington. The Bluegrass Irish Society, Bluegrass Ceili Academy and Kentucky McTeggart Irish Dancers are honored to bring Mary Beth Taylor to Lexington from Dublin, Ireland, for two days of traditional old style Irish séan nos and set dancing classes.
CLICK HERE TO REGISTER ONLINE FOR THE WORKSHOP
Meet the instructor for our Irish dance workshop in Lexington
We're excited to bring Mary Beth Taylor to Central Kentucky for our old-style Irish dance workshop in Lexington. Mary Beth is a sean-nós dancing teacher and a registered Irish dancing teacher, or TCRG, with An Coimisiún le Rincí Gaelacha. A dancer, educator and director of Irish & Sean-Nós Dance Dublin with more than 20 years of experience, Mary Beth has taught and performed all over the world, including workshops and shows in Ireland, the USA, France, Germany, Denmark, Sweden, Mexico, New Zealand, Russia, and Oman.
The child of an Irish mother and an American father, Mary Beth grew up in Marietta, Georgia. A dance enthusiast from a young age, Mary Beth did ballet and tap for many years before discovering Irish dancing. Starting at the age of 15 with the Mulligan School of Irish Dance in Marietta, Mary Beth soon progressed to Championship level and competed at feiseanna and Oireachtasi throughout the United States. Upon moving to Athens, Georgia, to pursue her undergraduate studies at the University of Georgia, Mary Beth started her first Irish dancing class at age 19, and taught there until graduation.
After moving to Washington, D.C. for work, Mary Beth began dancing with the Culkin School of Traditional Irish Dance — dancing with Bluegrass Ceili Academy's director — and continued to compete and perform. Mary Beth moved to Ireland two years later to pursue a master's degree in Anglo-Irish Literature and Drama at University College Dublin. Under the guidance of Mollie Farrelly, ADCRG and Claire Keane Aherne, ADCRG, she studied for her exams to become formally qualified in teaching Irish dancing. In Belfast, in 2005, Mary Beth successfully passed her TCRG exams on her first attempt.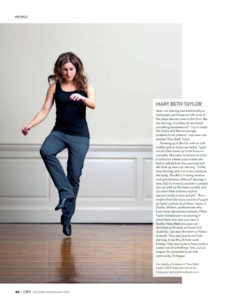 Mary Beth started learning sean-nós dancing in Dublin in 2003. She was very luck to learn from a variety of talented teachers from all over Ireland, including Máire Áine Ní Iarnáin, Sibéal Davitt, Mairéad Casey, Rónán Reagan, Paul Moran, Emma O'Sullivan, Róisín Ní Mhainín, Bronach O'Neill, and Gerard Butler. After traveling to different festivals and workshops throughout Ireland, Mary Beth began to develop her own steps and style. Drawing from her background in Irish dance instruction, she began teaching sean-nós dancing in Dublin in 2005.
As the director of Irish & Sean-Nos Dance Dublin, Mary Beth teaches weekly classes in both Irish dancing and sean-nos dancing in Dublin city, and frequently travels to deliver sean-nos workshops — such as our percussive Irish dance workshop in Lexington — to lovers of Irish culture and dance around the world. She is a two-time recipient of the Arts Council of Ireland's Deis recording award, and is the creator of two popular instructional DVDs, Sean-Nos Dance for Everyone (2011) and Sean-Nos Jigs for Everyone (2012). In 2012, she was honored to be featured in the Aer Lingus Cara magazine as one of the 'Top Six' featured performers in the world of modern Irish dance (Dec 2012).
Register for the workshop
Take one class or take them all! The weekend's Irish dance workshop in Lexington focuses on two styles of traditional Irish dance — séan nos and set dancing. There's even a class that focuses on percussive dancing with props — such as brooms and barrel heads.
At the end of the workshops, dancers and their friends and families are invited to join us for a public "old-style Irish dance about" at McCarthy's Irish Pub in downtown Lexington.
All classes will be held at Artworks at the Carver School, 522 Patterson Street, in downtown Lexington.
CLICK HERE TO REGISTER ONLINE FOR THE WORKSHOP
We hope to see you there!